Cocobopro No. 4
untitled
A 22-part collaborative collage book project with Francine Martin (Winnepeg, Manitoba, Canada)
2017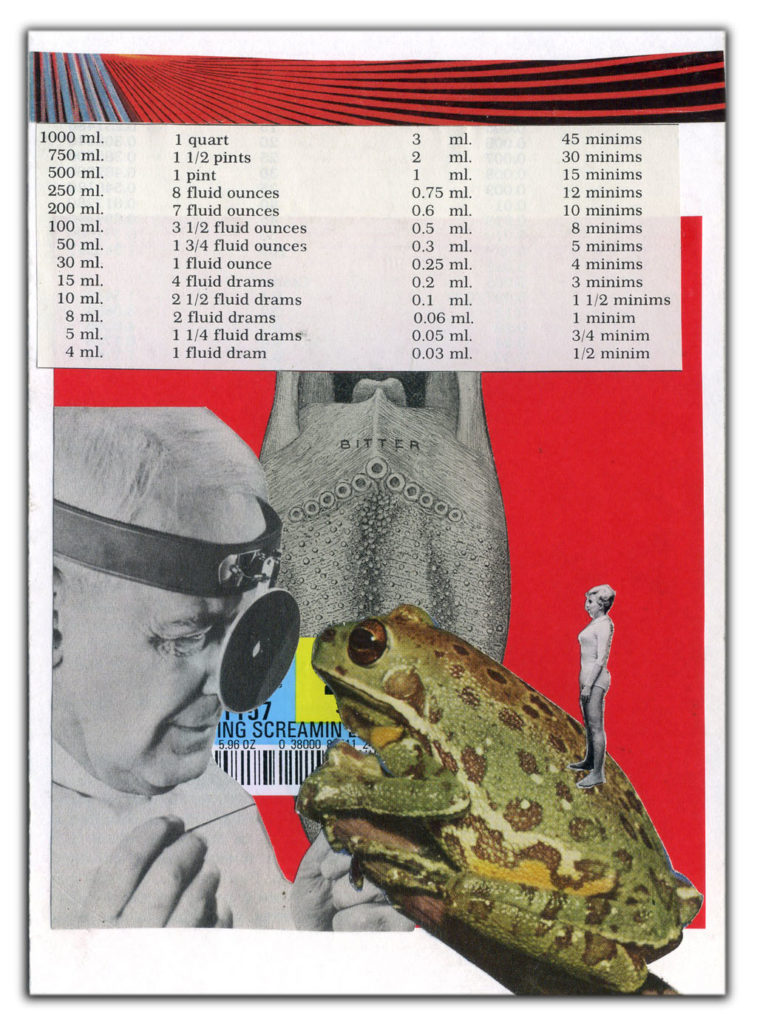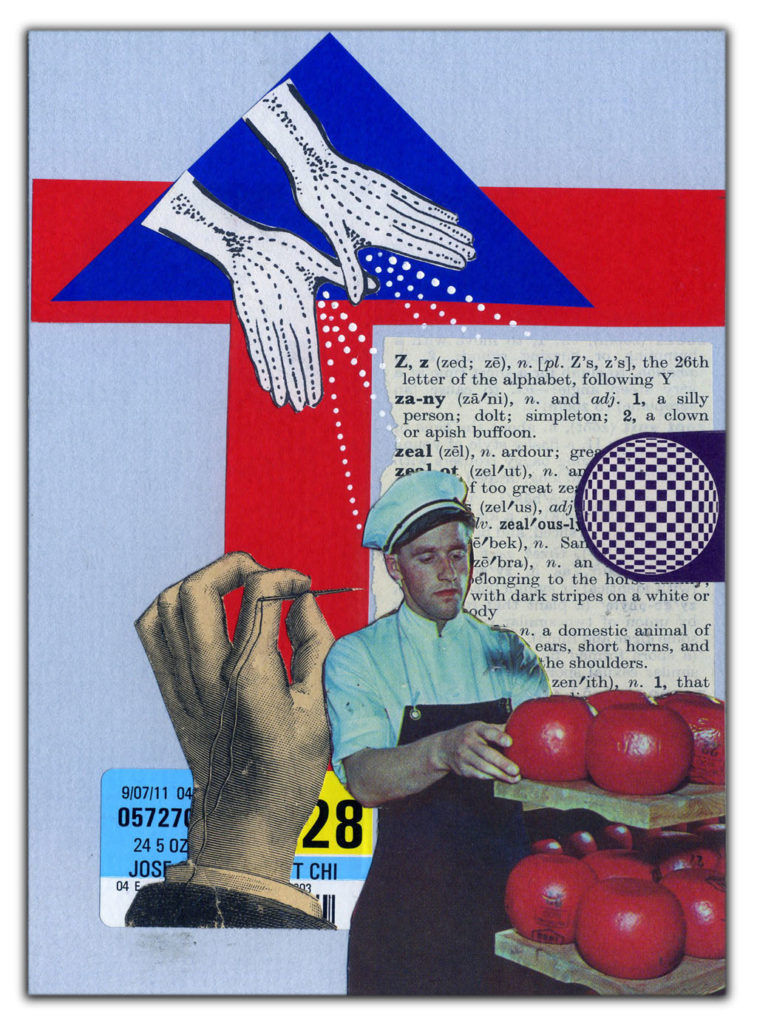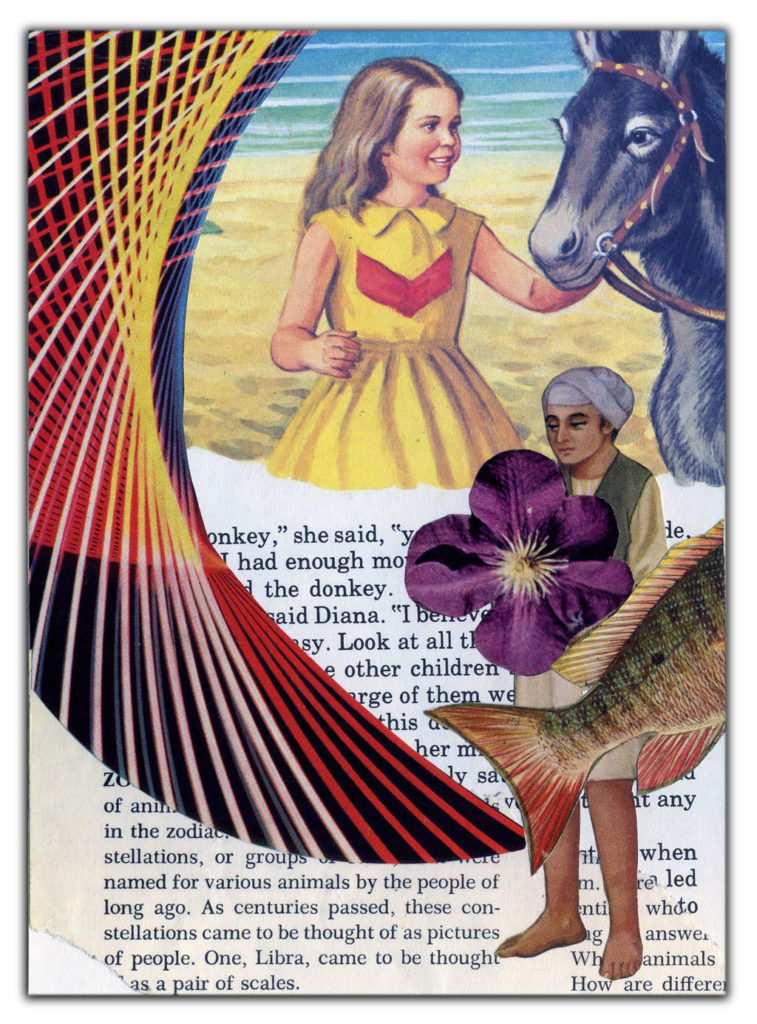 Francine Martin sent me a birthday greeting in January 2017, introducing herself as a collage artist living in Winnipeg who happens to share the same birthday. Hey, wow! A birthday buddy and fellow collagist…what are those odds? We never did compare birthtimes… Inviting Francine to engage in the next Cocobopro was a no-brainer, and she was happily game for the game. We must have been having a great time, because somehow we created one additional card (2 pages) for Cocobopro No. 4 without realizing it, until they were scanned for sharing here on the internet.
The Cocobopros[COllaborative COllage BOok PROjects]work like this:
A collagist is invited to send ten 2-sided 5″ x 7″ boards with some or all surfaces started with any analogue collage technique. I work on them on send them back. He or she works on them a second time and sends them back to me. This goes back and forth two more times until I have had the opportunity to work on them three times, and the artist who started them has the opportunity to handle them a fourth time, with the duty of adding or removing as necessary, to complete the project and call it done. When they are finished, I create high resolution digital images and publish a limited print edition in hand-stitched booklet format (for sale) through The Heavy Duty Press, and an unlimited ebook edition (free download).
Print versions of the books will be available after the first five Cocobopros have been completed.