Part 1 of a collage collaboration initiated by Zach Collins.
2013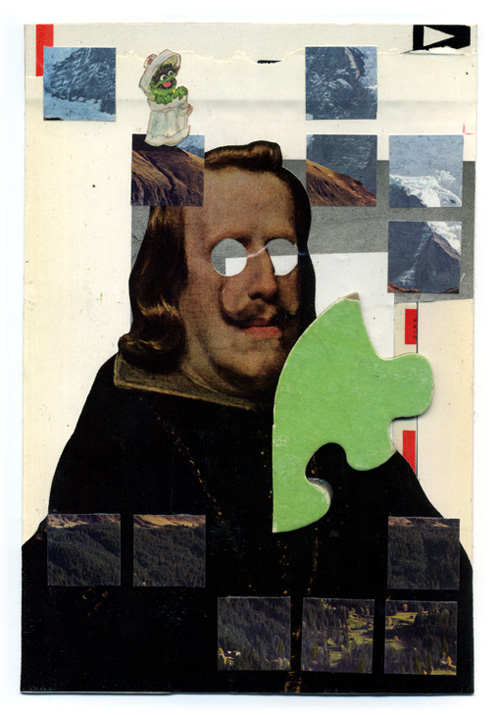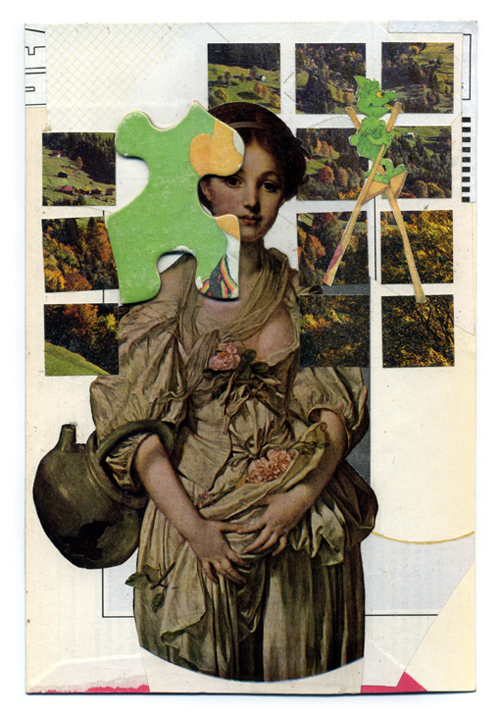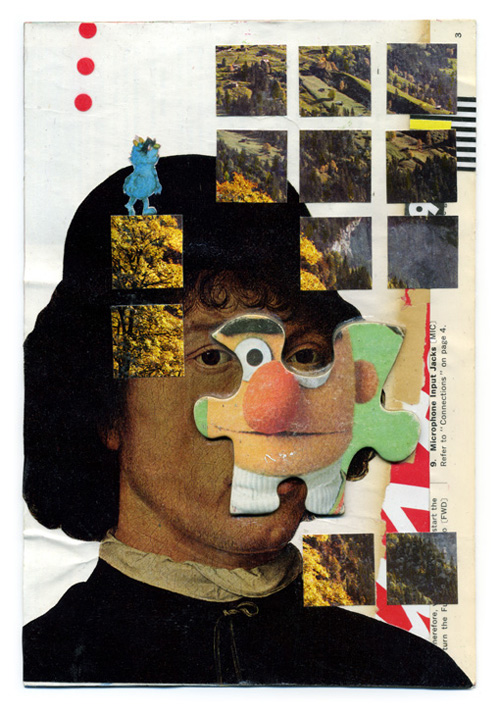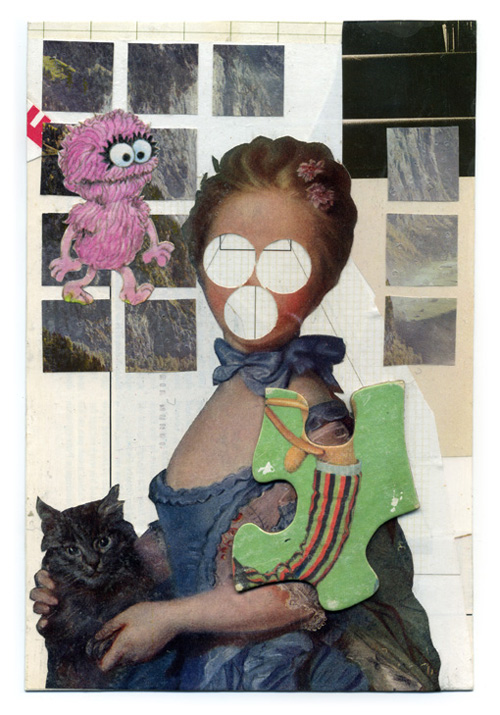 Each collage measures 24 x 16 cm, started by Zach Collins and finished by Michael Koppa. Materials include commercially printed paper, puzzle piece, Liquitex acrylic (and other) adhesives, on recycled packaging board.
This project has been published as a signed, limited edition of 26 pamphlet-stitched booklets titled Monster Trust by The Heavy Duty Press in 2015, with a nod to Jim Henson and The Children's Television Workshop circa 1972.
Purchase a copy of Monster Trust on Etsy.