What's the Use, Pastiching Seuss?
2013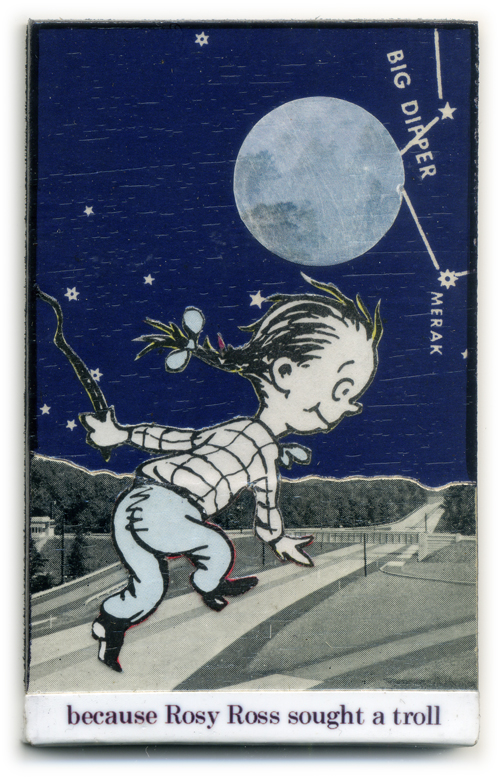 This album includes collages No. 191-198, each measuring 10.1 x 6.4 cm, and made of commercially printed magazine and book paper, commemorative cards celebrating the opening of the Pennsylvania Turnpike, Elmer's Glue, and Varathane floor finish on Masonite.
The title comes from the site of their creation, at a camp site picnic table in Hartman Creek State Park, near Waupaca, Wisconsin. These miniature collages were destined to illustrate a little book by The Heavy Duty Press until the project was shut down when Dr. Seuss Enterprises would not allow it to be published.
The original collages sold as a suite, framed together, at the Driftless Area Art Festival in 2015.