Awareness, Acceptance, and Recovery
2015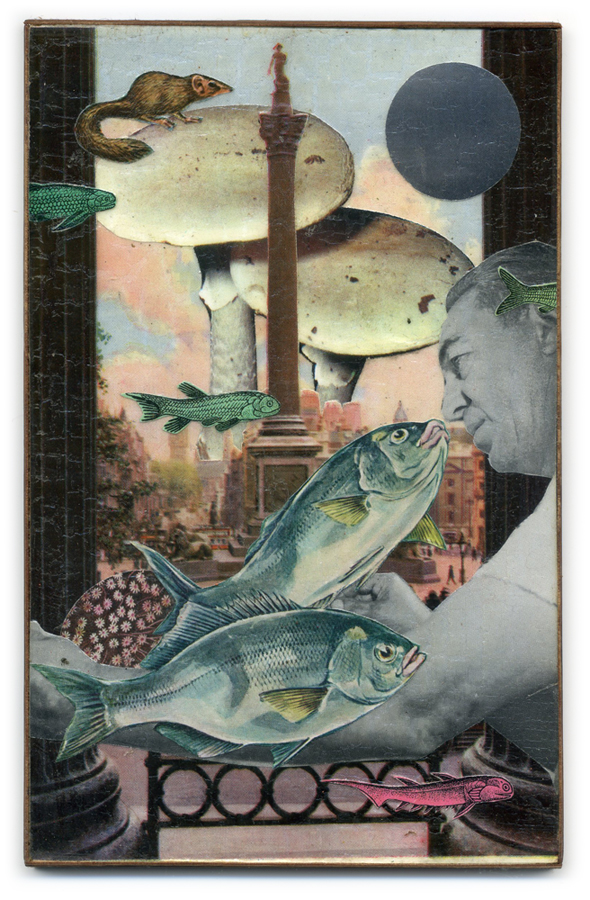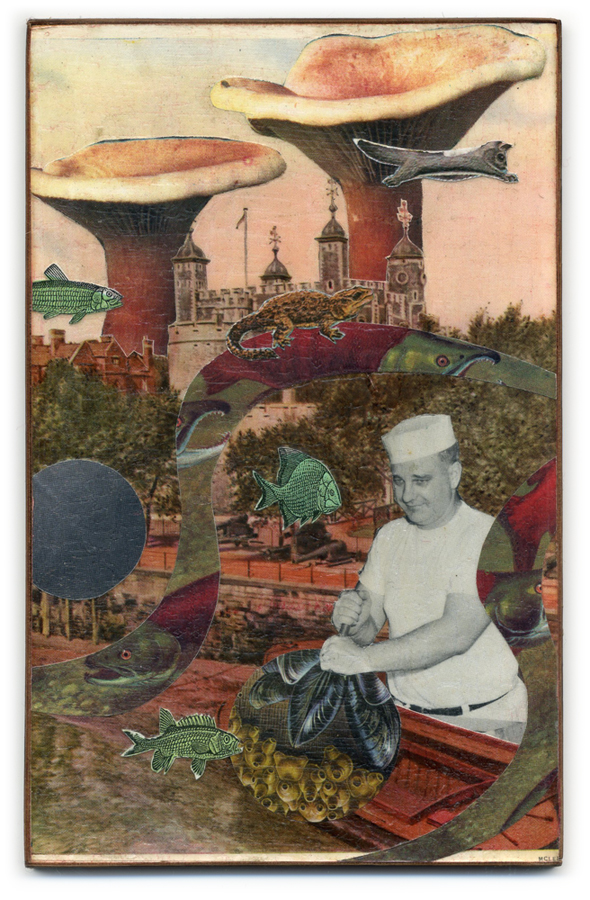 All collages in this album measure 19.5 x 12.5 cm, and are made of 20th century commercially printed paper, Mod Podge, Elmer's Glue, and Varathane Floor Finish on Masonite with walnut veneer trim.
Original Collages Available
Framed in reclaimed barn board frames, floated over marbled paper, with UV protective glass. Available individually, or, preferably, as a complete set. Contact Michael Koppa for price and to arrange purchase.
Prints Available
These collages are available in a limited edition of seven signed suites of seven prints, including title, preface, and colophon (ten pages), contained within an Amish built reclaimed barn wood box with sandblasted title and number. $200. Contact Michael Koppa to purchase a set.